Services at a Glance Here's a quick snapshot of our Services and Prices
Hosting & Maintenance Plans paid 12 months in advance. Domain Name Registration minimum 2 years.
Please ensure you read our Terms Of Service.
We specialise in...
Quality SSD Technology Hosting with Lightning Speeds.
Our Servers use the latest SSD Technology, your Website will load and respond at lightning speeds. SSD Technology ensures that today's modern Database-Driven Websites (using WordPress for example) dynamically generate pages at maximum speed. This ensures no lag of your Website for your Customers and ensures repeat business.
We'll build your Website for a fixed price.
Fixed prices take the worry out of building a Website. You know what you'll pay right from the start. With literally thousands of designs to choose from there is something to suit every Business and every need.
Domains at the Right Price.
We offer competitive Domain pricing and will do all the hard work for you when setting up a new Website. The process is hassle free for you
Mobile friendly Responsive Websites.
All of our Websites are fully Responsive meaning they will adapt to the device you are using whether it be PC, Laptop, Tablet or Smart Phone.
What makes our Services the Best?
Fast Personal Service
We're not a large Corporation so we're able to respond quickly and efficiently.
Competitive Prices
We have some of the best prices in the Industry, without sacrificing quality.
Latest Servers
We have the latest Servers with fast SSD Technology.
24/7 Support
We never close. We are always available to answer your questions.
No Downtime
Your Website is always online. We don't have Downtime.
All under the One Roof
We look after everything, Website, Domain, Hosting and More.
We love our Job
We're here to help you and we love our Job!.
Frequent Updates
We ensure your Website and our Servers are kept Up To Date.
We are Experienced
With over 20 years in the Business we know what we are doing.
A Professional Website fast, without the Stress!
why customers us!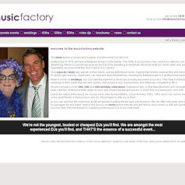 "As our online presence has grown, so has our business. Our market penetration in the areas we specialise in, 50th and 60th birthdays, corporate events and high end weddings has never been stronger. I would recommend Z Web Design's personalized service to any prospective business owners." Don Sanford, CEO The Music Factory Group (Australia)
- The Music Factory Group -
www.musicfactory.com.au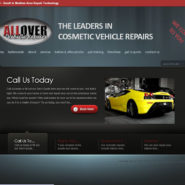 "My website was built within 2 weeks with a minimum of stress. Pete helped me with ideas and the end result is a professional website that is not only great to look at but functional too. Thanks Z Web Design. Extremely happy." Sandro Furnari (Director) Allover Vehicle Repairs
- Allover Vehicle Repairs -
www.allovervehiclerepairs.com.au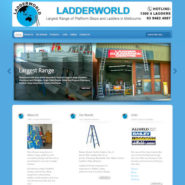 "Z Web Design have maintained our website for the last 5 years. We have been very happy with the service and prices. Pete has also helped us with computer issues at our factory and has even advised us on a recent purchase of a new laptop. Our new upgrade to a template driven CMS website gives our company a fresh new look and we are assured our website will now function across all devices. Z Web Design can be trusted and will do the right thing." Regards, Andrew and Ian
- Ladderworld -
www.planksandtrestles.com.au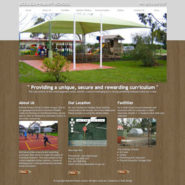 "Pete's company was recommended to us by one of our student's parents.  The price quoted was extremely competitive, considerably less than other quotes we have obtained in the past. After supplying some information and photos and exchanging several e-mails the site was completed in less than three days. We are extremely pleased with the design and the attention to our needs and requests. I would not hesitate to recommend  Z Web  Design to other principals in our network." John Mackintosh Principal
- Bolinda Primary School -
www.bolindaps.vic.edu.au